We are your complete up to date auto engine shop at engine balancing, we are equipped for modern engines, custom engine building, and machining. We also have stock and performance engine parts and kits.
Engine Machine Shop in Montana
At Bradford's Balance & Machine, we know engines. Since 1984, we have been providing the absolute best quality in custom high performance engine work. Our mechanics are experts in working with all types of performance vehicles, from hot rods to racecars and motorcycles.
Your Premier Auto Machine Shop in Montana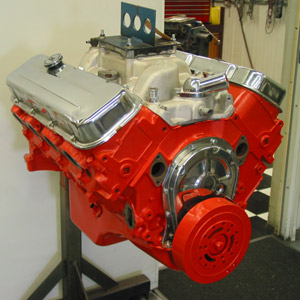 When you need custom engine work done, come to the most respected engine machine shop in Kalispell, Montana. For thirty years, Bradford's Balance & Machine has been working with high performance engines and our mechanics are the best in the business. Though we're not the only auto machine shop in Montana, we are the only one that offers a superior level of expertise in high performance engines. We provide customized engine construction, rebuilding and repair for all types of autos, including racecars, muscle cars, dragsters, hotrods, trucks, motorcycles and any type of diesel engine in Montana. Our experience and knowledge of these engines allows us to be both highly effective and efficient, meticulously rebuilding engines with a clear understanding of their inner workings.
A love of cars is what has made us the leader in servicing performance engines in Montana. Whether you need diesel engine repair in Montana or you want an engine custom built for your high performance vehicle, we can help. There is no problem or repair we are unwilling to take on and customer satisfaction is guaranteed. We are proud members of AERA and the NHRA, which are the Automotive Engine Rebuilders Association and the National Hot Rod Association. Any time you need work on a performance engine in Montana, call Bradford's Balance & Machine. Our customers choose us because:
We are experts in custom engine repair, service and construction.
We are able to work on any type of engine, from hot rods to motorcycles.
We bring decades of experience to the job.
We are members of the AERA and NHRA.
Our prices are competitive and fair.